Are You Prepared with Food, Backup Power, Water, Sanitation and Lighting?
Tornados, Hurricanes and Snowstorms can knock out your power for hours, days or in some cases, a week or more.
No power is no fun. Go to our preparedness page to learn about how to become self-sufficient during an emergency.
While others are standing in line at the cleaned out supermarket, you can be all warm and cozy at home
not worrying about if you have food enough to last. In the event of a power outage caused by a storm,
you need to be able to shelter in place from a few days on up to 3 weeks...
How can you do that? Go to our new Preparedness page to see the items we trust our life to every day.

We decided to feature a few products right here to get you started.
We are going to concentrate on two things: Lighting and Water purification.
We recommend you buy a few of these headlamps for emergency lighting. They are tough
and use 3 AAA batteries and they last a long time. Below you will see a link to buy
Eneloop rechargeable AAA batteries, the headlamp and the battery charger we recommend.
It recharges batteries in a couple hours or less and you can charge from 1 to 8 AA or AAA batteries.




Lighting - Imagine this: You don't have power and you need to walk around in your house.
I own five (5) of these great headlamps powered by AAA batteries:
Energizer Pro 7 LED Industrial Headlamp, Blue/Black, 3 AAA batteries included

Panasonic BK-4MCCA8BA eneloop AAA New 2100 Cycle Ni-MH Pre-Charged Rechargeable Batteries, 8 Pack

Maha PowerEx MH-C800S Eight Cell Smart Charger for AA/AAA Batteries

This item is so good, I own two (2) of them! Remember: 2 is 1 and 1 is NONE!

Clean drinkable water:
At the very least you should have several of these Lifestraws at home and in your vehicle. They might save your life.
Travel for a living? Keep one in your suitcase and use it at the hotel to drink pure clean water.
I also include a link to the Nalgene bottle to drink from.
Fill it with water and use the Lifestraw to filter and drink the questionable water.
Stay safe from waterborn diseases.

I carry one of these water filters called a LifeStraw in any vehicle I'm driving. They are so cheap, buy 3 or 4 for yourself and your family:



LifeStraw Personal Water Filter

Be sure to watch the video on the web page...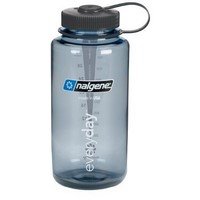 Also carry a Nalgene water bottle to put water in for your LifeStraw:
Nalgene BPA Free Tritan Wide Mouth Water Bottle, 32 Oz, Gray with Black Lid
---
Here are the latest featured outhouses...

How many of you served in Vietnam or know someone who did?
We have a page devoted to various forms of "Outhouses" that the troops used. Click here to see them.
New pictures added to the Vietnam memory page on January 30, 2016.



Here are some "new" Vietnam 1965 - 1966 photos.



How they got rid of the "poop" in Vietnam


The Latrine: A necessary evil in any location but this one is in Vietnam
---
Extra! Extra! Read All About Composting Toilets and The Loveable Loo®
As you know, we became famous by featuring pretty much everything you would want to know about outhouses. We are becoming more and more green and that is why we now firmly believe that all outhouses could be converted to a greener outhouse by using the Loveable Loo instead of "dumping" into the ground. You can learn more about Humanure, Composting your human waste and going green by using a Loveable Loo and sawdust.
Read about the Loveable Loo by clicking this link
!
---
Announcements!!!
Tell all your friends they can visit the Outhouses of America Tour by using "OuthouseTour.com".
This is "The Home" of the most comprehensive collection of Outhouse information on the Internet!
Thanks for your continued interest and support.
If you're in a hurry to go, select the
Real Outhouses
link at the left and then click on the Outhouse of your choice.
Once you have viewed your selection, click Back on your browser to to see more Outhouse selections!
Where else but in America, right?
---
Enter the Outhouses of America on line store here...
All of our transactions are done via PayPal!
---
---